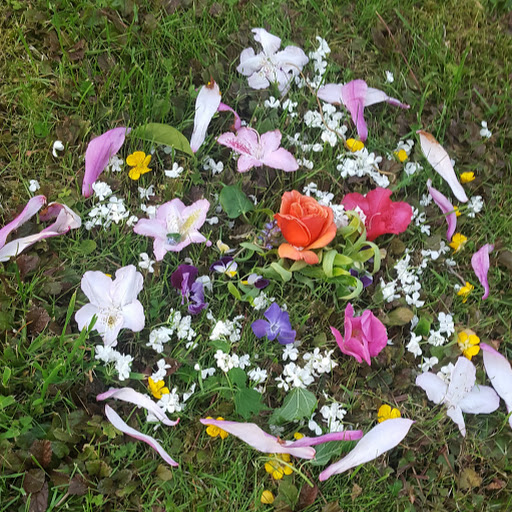 I'm so excited to announce a added Bonus to each Holistic Energy Session!
A Custom Flower Remedy delivered directly to your mail box with instructions.
What are Flower Essences?
You will receive a custom Flower Essence made to enhance your Session and supporting your body/mind/spirit journey.  Flower essences are the actual flowers vibrational energy imprint transferred by the sun or moon light into water that is further diluted and potentized and preserved with small amount brandy. Flower remedies are used by drops orally or topically.
Unlike essential oils or herbal remedies, which contain physical substances extracted from plants, there is no physical part of the flower in the flower essence, only its healing vibration. Every flower has a different healing quality.
Flower essences offer a gentle way to enhance healing and growth, especially combined with the SimplyHealed™ method.
I have been using Flower Essence since 1992 and have been making my own for over 1 decade. When I prepare a Custom Flower Essence Remedy it can be a single or combination of up to seven remedies depending on what your energy wants. These I have made or have carefully sources. Instructions are included with your Custom Flower Remedy, which will be delivered to you via the mail.
In a Holistic Energy Session you are able to break through blocks and:
Manage and Reduce Stress
Increase a Sense of Well-Being
Feel Excited about Life
Empower Yourself
Revive Happiness, Joy & Peace
Increase Motivation, Productivity & Creativity
Feel Positive about Yourself and Your Relationships
Life is short…
Start your journey of Joyful Empowerment  
Schedule your Holistic Energy Session today!